RAVES
"Brad Schumann and I were carpenters together in our early 20s. I always loved working with Brad and our friendship was made richer by the fact that we were both budding musicians. Brad and I did concerts together in the very early days of Windham Hill and then our lives went separate directions.
Five years ago I got a call out of the blue from Brad who I hadn't spoken to in probably 35 years. He asked if I remembered him. Of course! He asked if I remembered his music. Of course! He then told me that his life had taken all the turns that a full life should: Marriage, family, carpentry, faith. He said that he still had one dream that he still hadn't fulfilled; to finally record his songs. Would I be interested in working with him ? Of course!
This beautiful recording of Brad's powerful songs he decided to call Thirty Year Detour: Brilliant and utterly apt. Brad has continued over all these years to write songs, and we felt that these were some of the very best. The musicians who joined Brad in the recording include bassist Tony Levin (John Lennon, Paul Simon, Peter Gabriel), drummer Steve Holley (Paul Mc Cartney and Elton John), singer/songwriter, guitarist, Richie Furay (Buffalo Springfield, Poco), multi-instrumentalist, Jeff Pevar (Crosby, Stills and Nash, Ray Charles, Ricky Lee Jones) along with a list of 13 other stellar players who contributed so much. It's been worth the wait as Brad's perspective on life, having lived so much more of it than most, is richer, deeper and more meaningful. I'm proud to have been a part of these recordings and happy to be working with Brad again, this time with guitars instead of hammers."
—Will Ackerman, Producer, Guitarist, and Founder of Windham Hill Records
________________________________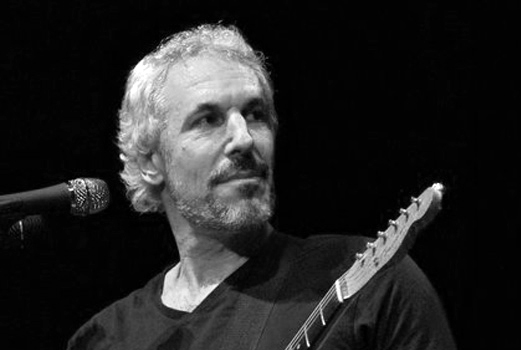 "I just listened to 30 Year Detour and it is absolutely lovely! I am honored to be part of this wonderful celebration! Congrats on your perseverance to make this project so heartfelt and compelling! I look forward to making more music in the days to come, my talented friend!"
—Jeff Pevar, (Crosby, Stills & Nash, Ray Charles, James Taylor, Jimmy Webb, Carly Simon, Kenny Loggins, Joe Cocker, Jefferson Starship, Phil Lesh and Friends, Marc Cohn, Jennifer Warnes, Laura Nyro, David Foster, Rickie Lee Jones)
"I had no idea who Brad Schumann was when he approached me, asking me to sing on his new recording. A lot of folks send me their recordings and ask me to be a part of their projects and truthfully, I don't really feel moved that often to accept. When I listened to Brad's songs something struck a "chord" in my heart and I told him, "Let's give it a try." Brad came out to my house in Colorado and we worked on parts you'll hear on the CD. Brad has a tenderness in his heart that has a way of capturing the listener's ear. I know you will enjoy Brad's work as much as I have been able to contribute to his project – you won't be disappointed! Thanks Brad, for reaching out!"
—Richie Furay, (Buffalo Springfield, Poco, Souther-Hillman-Furay Band)